10th Mountain Division Reunion - 2011 at Ski Cooper, Colorado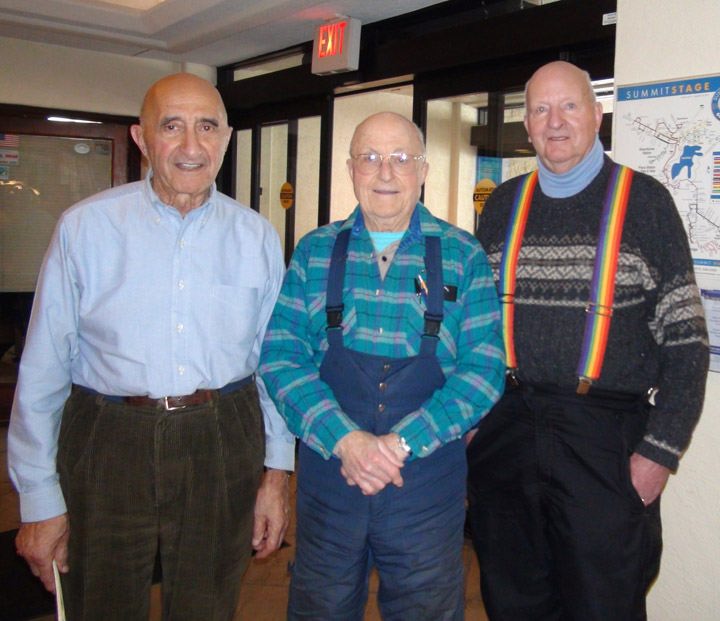 Jimmy Nassar, Jim Bray and Harvey Wieprecht, 10th Veterans, WWII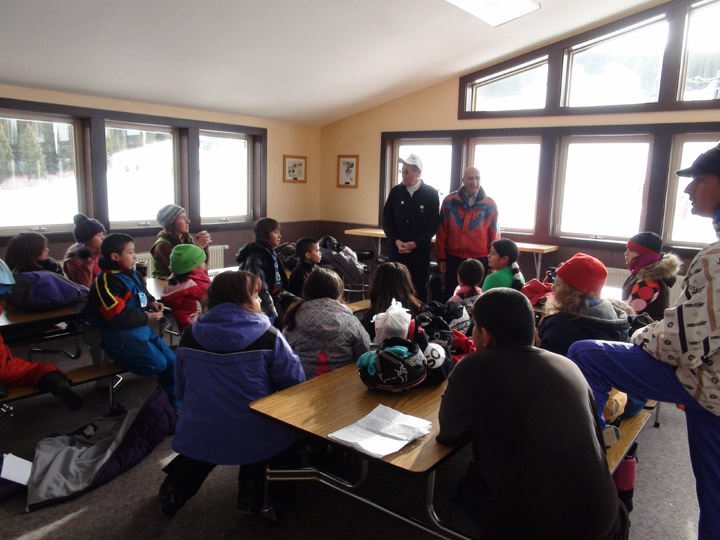 Students from Leadville, Colorado get the day off to attend 10th Mountain Division reunion. Jimmy Nassar is recounting life as a member of the 10th during WWII.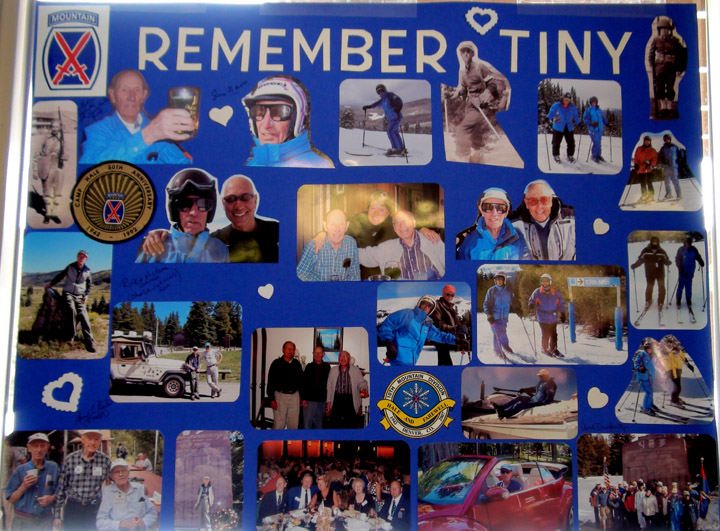 Memorial to "Tiny" McQuade, 10th Veteran of WWII, who passed away in February, 2011.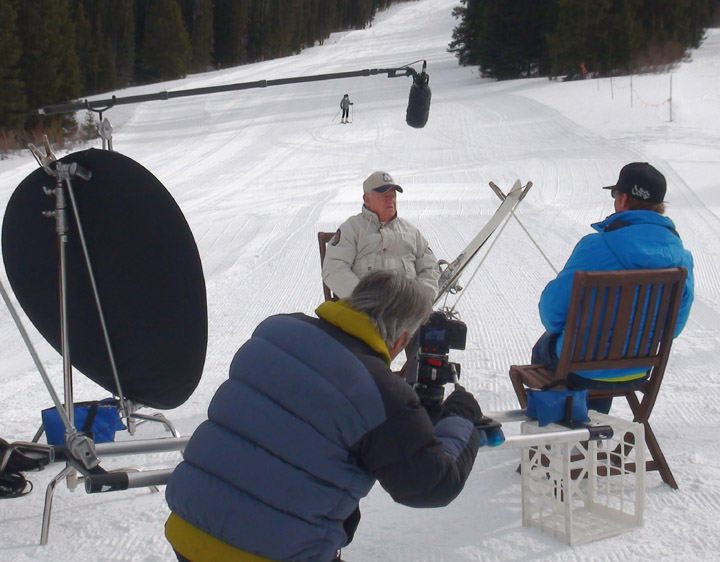 Earl Clark, 10th Veteran WWII, is interviewed by Warren Miller Productions Company.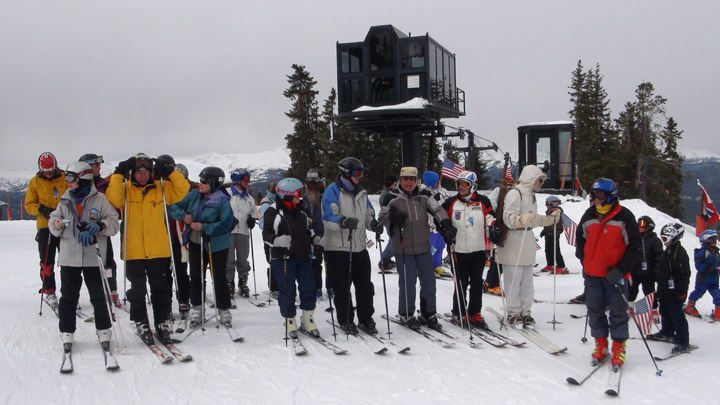 Line-up for ski parade at noon.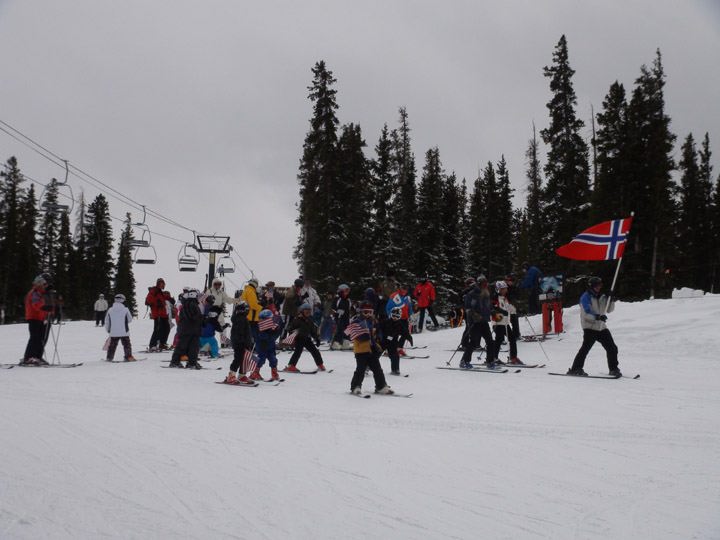 Ski parade starts down the mountain.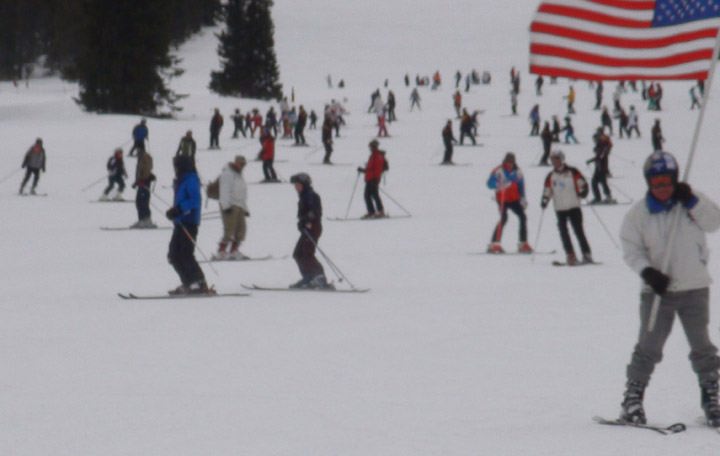 Ski parade progresses down the mountain with flags leading.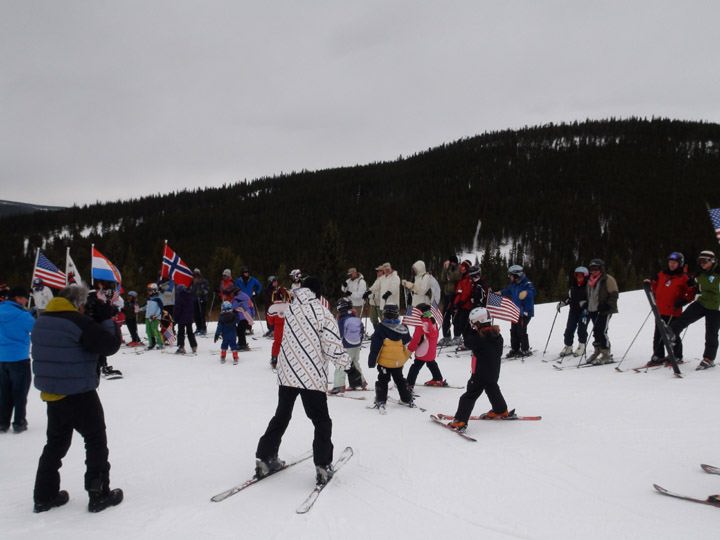 Parade ends, and participants line up.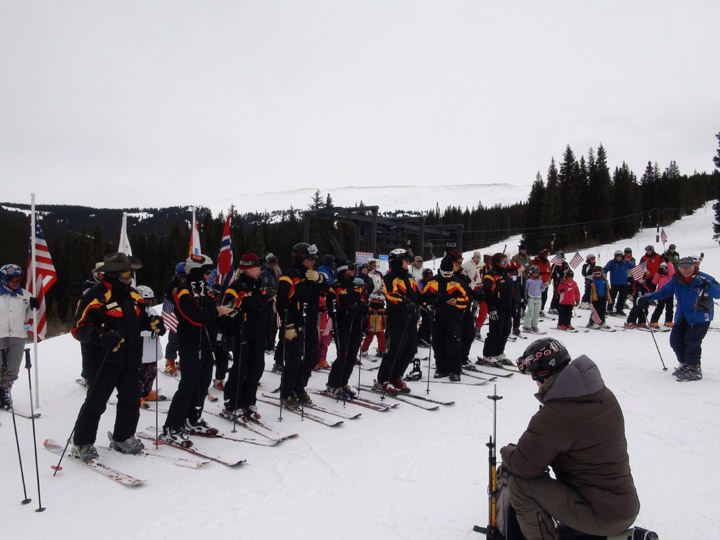 Sgt. George Loudis calls group to line up for inspection.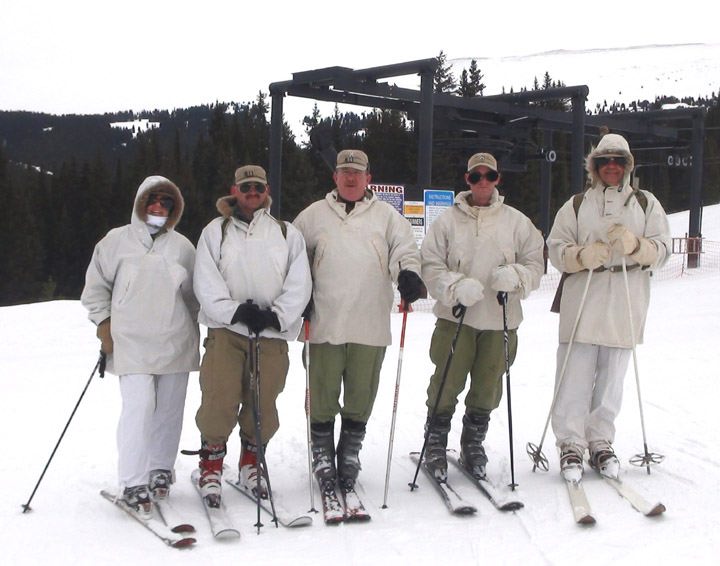 10th Mountain Division Living History group. From left to right Lydia Roberts, John Breeding, Jon Wedemeyer, Jeremiah Harris and Chuck Roberts.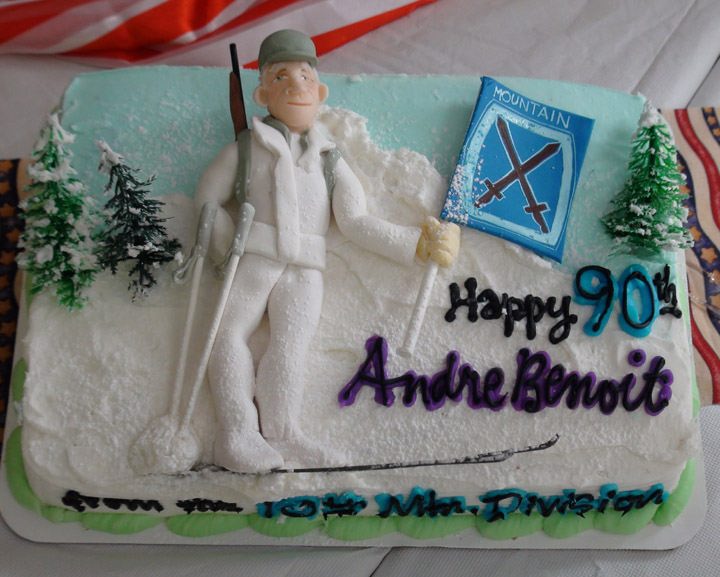 Andre gets a cake on his 90th.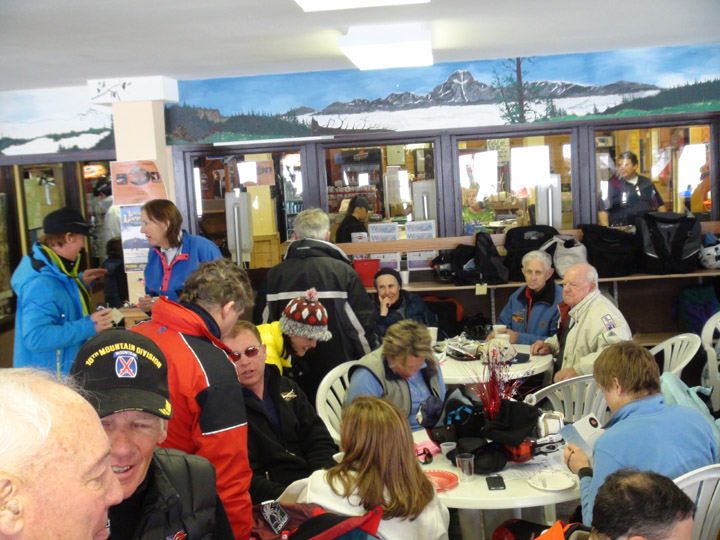 Lunch time in the lodge.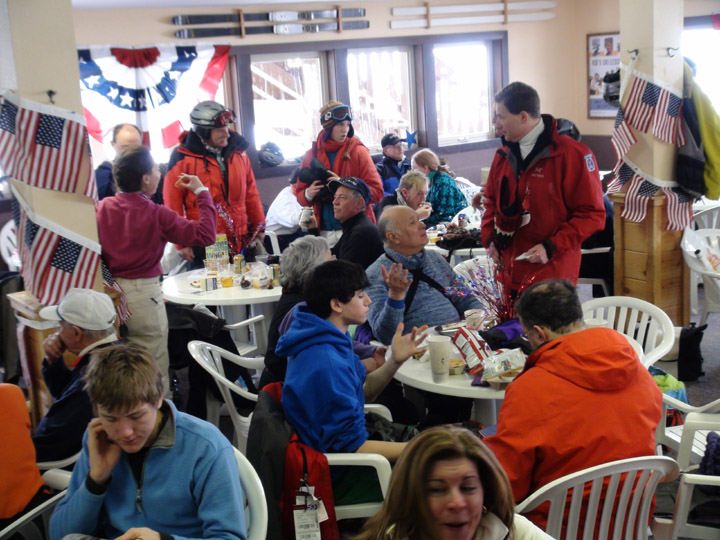 Lunch time in the lodge.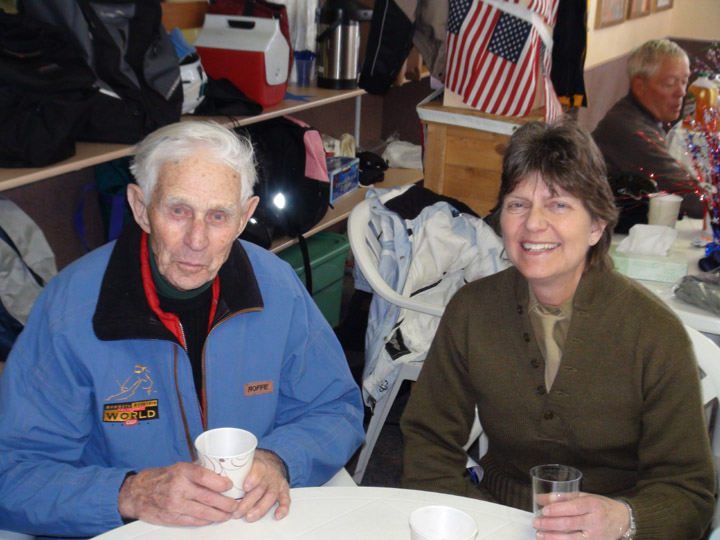 Nelson Bennet, 10th Veteran WWII and Lydia Roberts of the 10th Living History Group.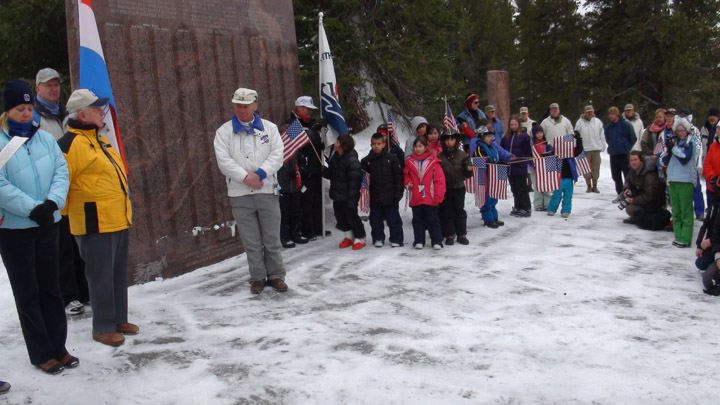 Reading of the names of 10th Soldiers killed in action.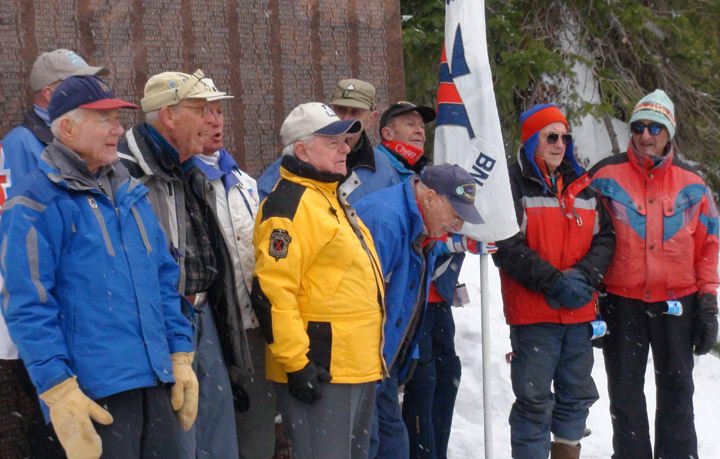 10th WWII veterans attending the reunion. Visible in the photo are from left to right Andre Benoit, Orville Tomky, Hugh Evans (back row), Earl Clark, Nelson Bennet (back row), George Loudis (front row), Dick Over (back row), Jim Bray and Jimmy Nassar.
Copyright 1995 Charles C. Roberts, Jr