70th Tank Battalion World War II History Battery Hamburg, Normandy Region, France - June 1944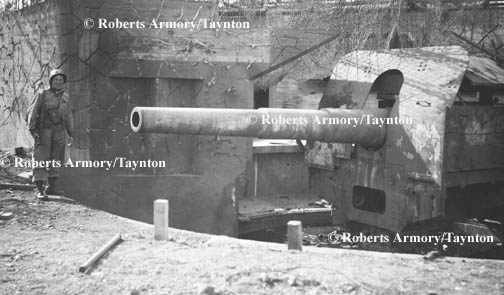 Photo 1
Photo 1, taken by another soldier with Captain Taynton to the left, at Battery Hamburg east of Cherbourg, casemate number 3 (turm 3). This one appears to be a naval gun as evidenced by the characteristically naval gun turret and armor design (24cm SK L/40 naval gun used on 1890 vintage German and Austria-Hungary cruisers). Thanks to Richard Drew and Niels Henkemans for information on identifying this photo.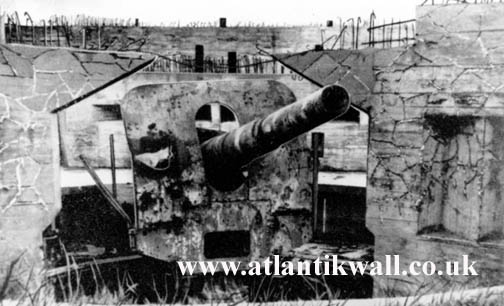 Photo 2
Photos 2 and 3 show additional views of the turm 3 provided by Richard Drew at http://www.atlantikwall.com.uk .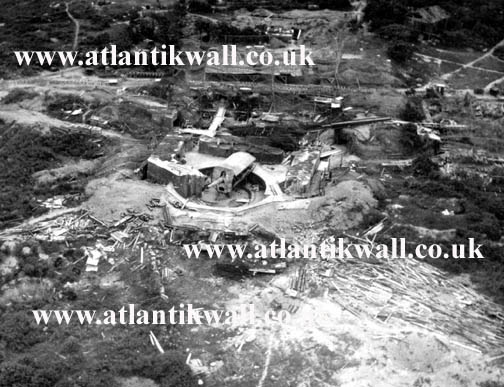 Photo 3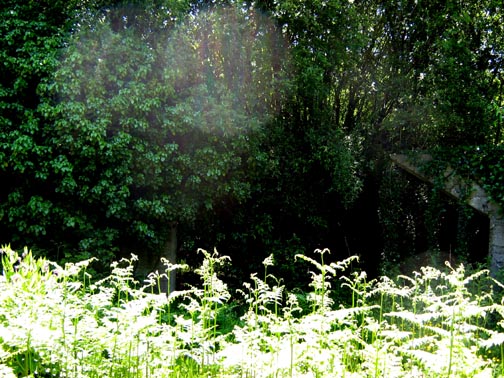 Photo 4
Photo 4 is a view from the same location in May 2010, taken by Sean Claxton. The area is overgrown with vegetation.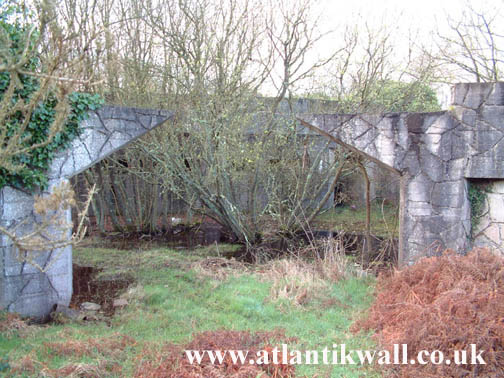 Photo 5
Photo 5 is a view of turm 3 earlier in the spring taken by Richard Drew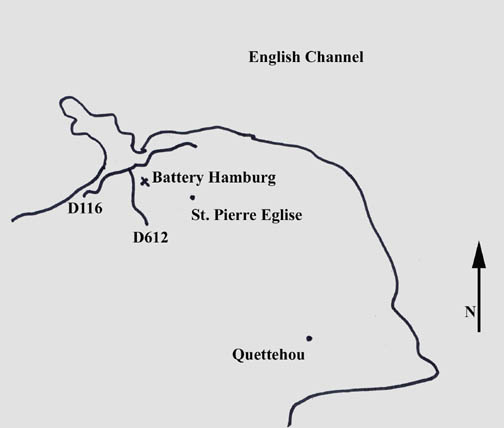 Photo 6
Approximate location of Battery Hamburg in France (Photo 6)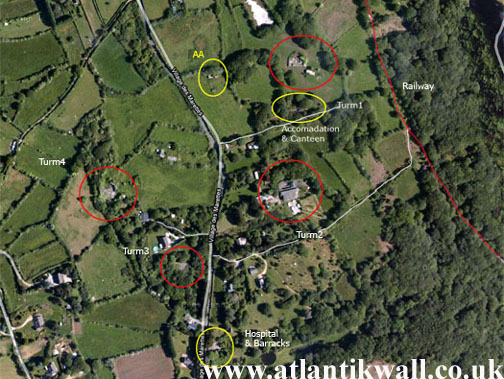 Photo 7
Detailed location of casemates at Battery Hamburg provided by Richard Drew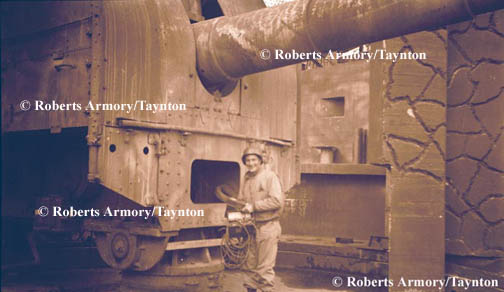 Photo 8
Photo 8 is view of another naval gun at casemate number 2 (turm 2) at Battery Hamburg with Captain Taynton in the photograph. Thanks to Richard Drew for help in identifying this photo. The guns of Battery Hamburg fired on Operation Overlord battleships scoring two hits on the USS Texas BB-35.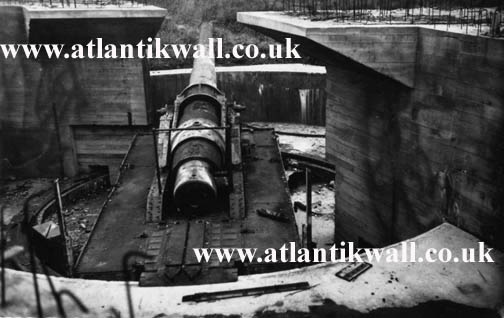 Photo 9
Turm 2 after removal of gun shield
Copyright 1995 Charles C. Roberts, Jr