M7 Allis Chalmers Snow Tractor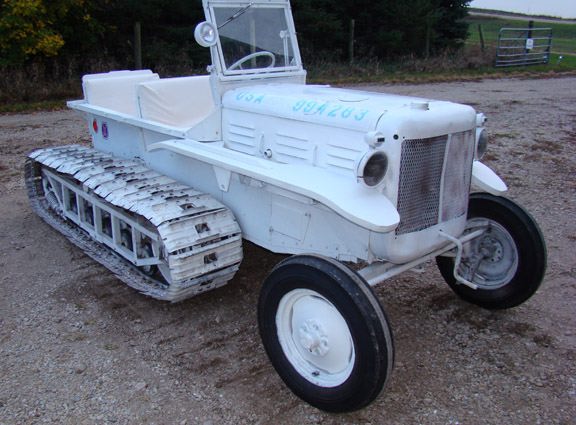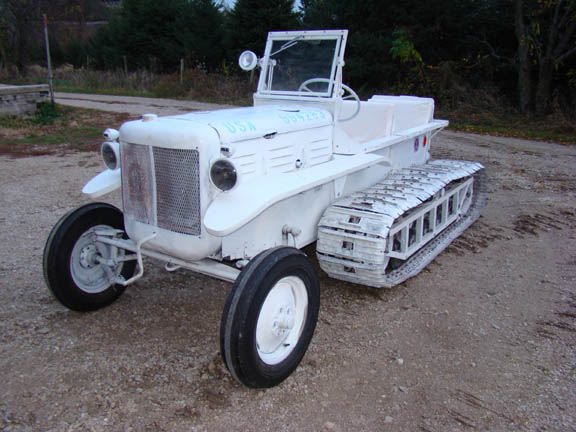 1944 M7 Allis Chalmers Snow Tractor This vehicle is serial number 283 out of 291 built by Allis Chalmers in 1944. The vehicle was used by the U.S. Army Air Corps and the 10th Mountain Division to haul material on sleds and to rescue downed pilots. The drive train is a standard Willis MB with a 2 speed Allis Chalmers gear box. The body, track and under-carriage were made by Allis Chalmers. Photo below and to the right shows the vehicle prior to restoration.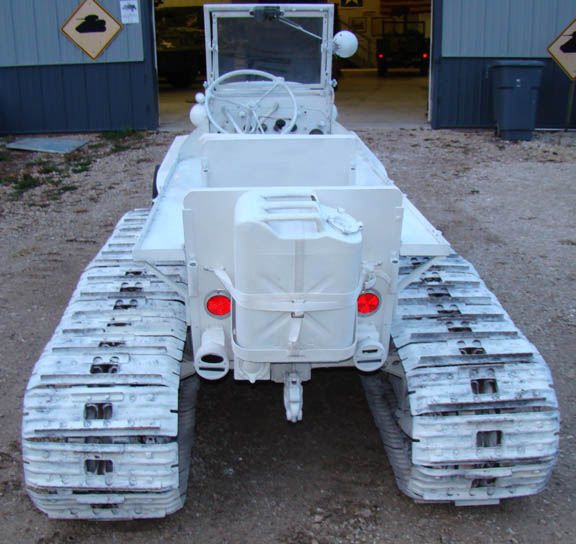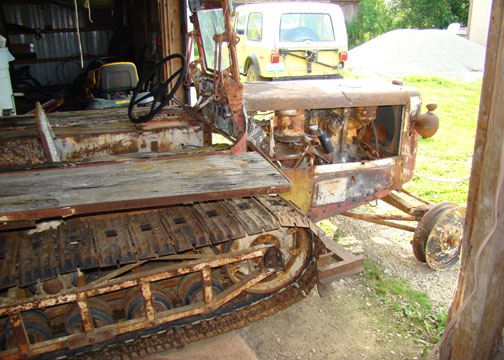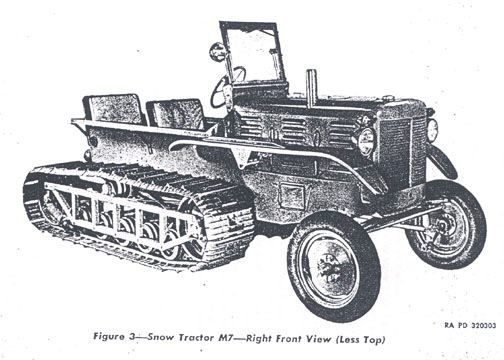 Technical Data
Length 10 ft. 11 in. Width 5 ft. 3 in. Height 5 ft. 4 in. Weight 2610 lb. Max. Speed 41 mph.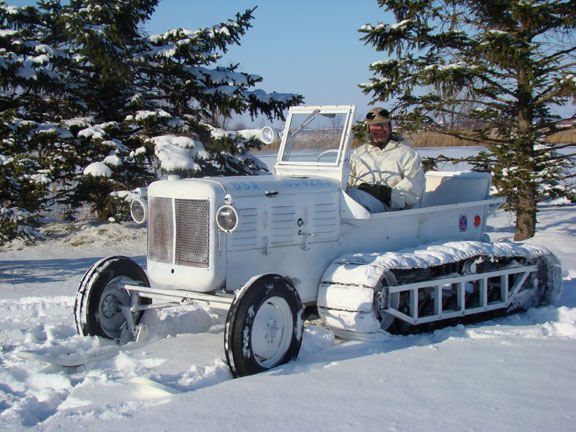 M7 in winter


Side view of M7 with Dominion Bridge Co. 10-P Sled

Left rear view of M7 with Dominion Bridge Co. 10-P Sled

Close-up of Dominion Bridge Co. 10-P Sled

Left front view of M7 with Dominion Bridge Co. 10-P Sled

Dominion Bridge Co. of Canada data plate, one of the manufacturers of the sleds.

Frost and Wood Co. of Canada data plate, the other manufacturer of the sleds.

Publication reference, SB-15, Canada Department of Munitions and Supply

Copyright 1995 Charles C. Roberts, Jr