NUREMBERG, HEIDECK, SINSHEIM 2000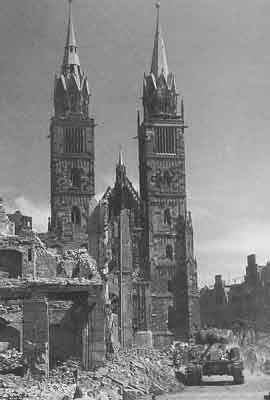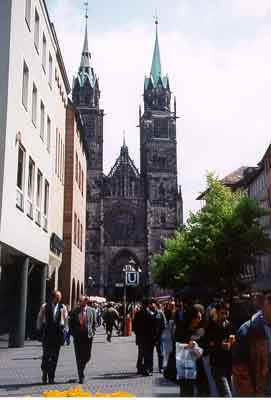 Looking east at St. Lorenz Church, Nuremberg, with M4 Medium Tank and
infantry clearing snipers from buildings, April 20, 1945 and St. Lorenz Church
in April 2000.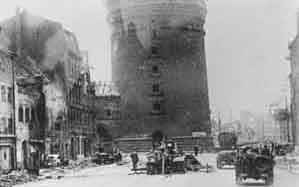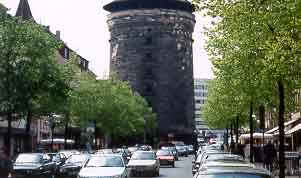 Looking west at Nuremberg old city guard tower on Ludwigstrasse as American
Jeeps roll past an 88 MM FLAK gun aimed down the street, April 1945
and looking west in April, 2000.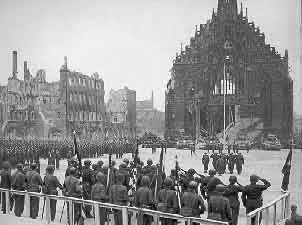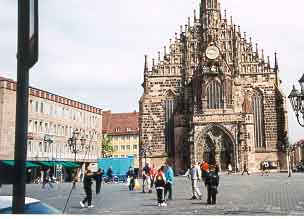 The Church of Our Lady, Adolf Hitler Platz, Nuremberg, April 20, 1945,
U.S. 45th I.D. reviews troops after securing the city, and the Hauptmarket
(changed back to the original name), April 2000.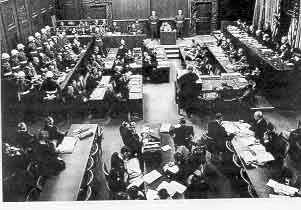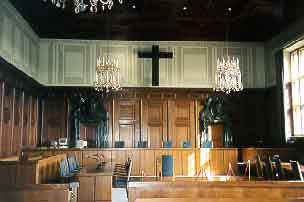 International Military Tribunal Court Room at the Nuremberg Courthouse,
November, 1945. The same court room is still used today, April, 2000.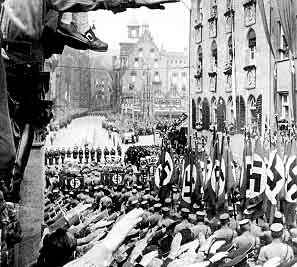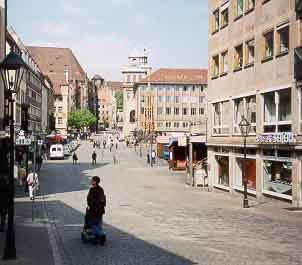 Adolf Hitler Platz, looking north, during the Nazi Party rally,
Nuremberg, 1934 and Hauptmarket , April 2000.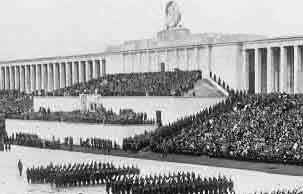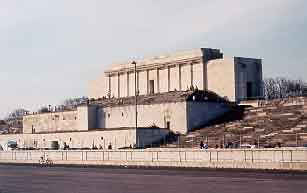 Zeppelin Grand Stand, Nuremberg, in 1935 and in April, 2000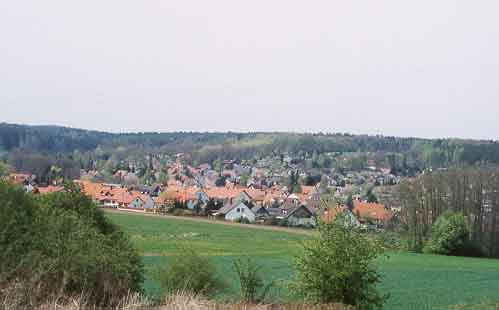 Village of Heideck, south of Nuremberg.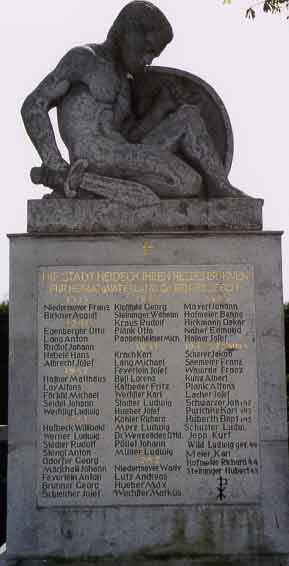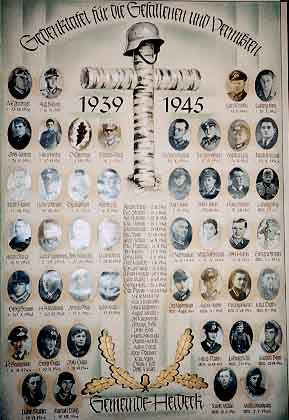 WWII war memorials in Heideck to fallen soldiers from the town.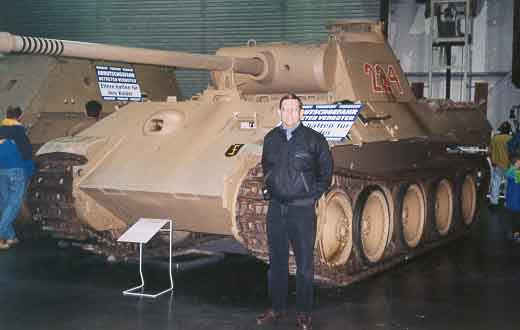 The Auto & Technik Museum in Sinsheim, a fabulous museum displaying virtually
anything mechanical. Displays include vintage cars, aircraft, trains, trucks, engines,
and military equipment. The selected photos are of unique WWII German military
vehicles. It would take several days to thoroughly examine all the exhibits. The photo
above shows the author in front of a Panzerkampfwagon V or Panther.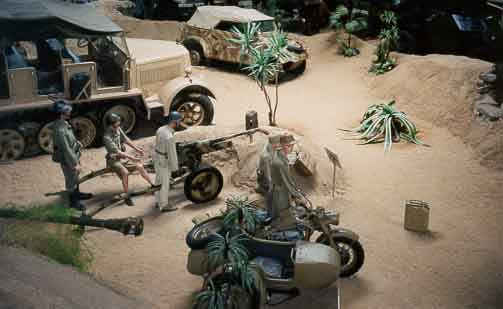 A nice, life size diorama of a unit in North Africa showing Zugmaschine towing vehicle,
a Kubelwagon type 82, BMW motorcycle and anti-tank gun.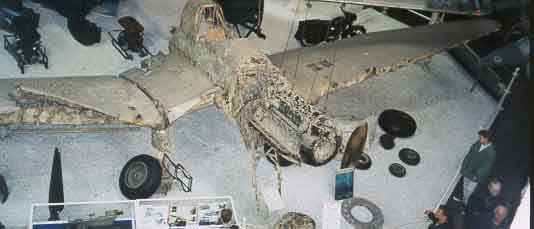 Wreck of a JU87 recovered from the Mediterranean Sea near Saint Tropez.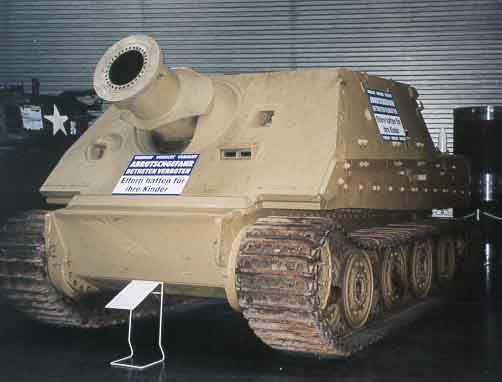 Very rare Panzerkampfwagen VI "Sturmtiger".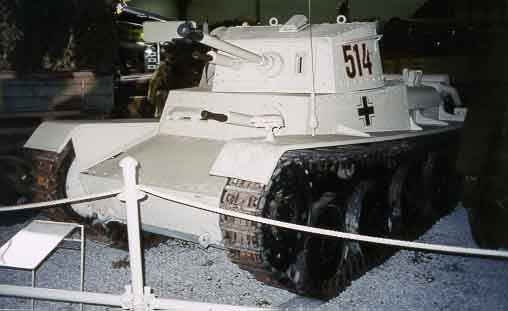 Panzerkampfwagon 38T was Czech manufactured with many variants used
by the Germans.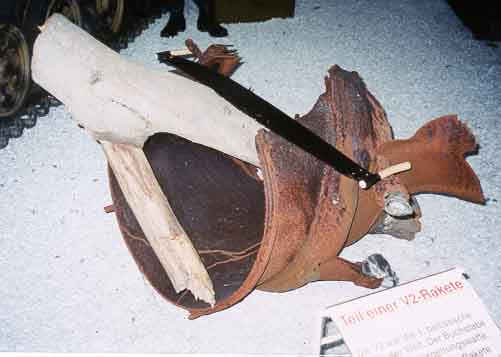 Rare, used, rocket nozzle from a V2 ballistic missile. Notice the pipe welded around
the nozzle to circulate fuel to cool hot surfaces before being burned.